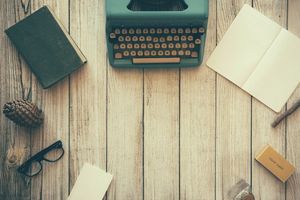 Top Canadian Pairs team figure skated their way to bronze and gold medals at the Winter Olympics featuring April's U2 cover!
In both figure skating short programs at the 2018 Winter Olympics in Pyeongchang, 2x World Champion and 7x National Champion, Canadian pair skating duo, Eric Radford and Meagan Duhamel, skated their way to a Gold in the Team Event and a Bronze in the Pairs Skate, featuring April's cover song "With or Without You."
The now 3x Olympic medalist team, Eric Radford & Meagan Duhamel, initially debuted their Short Program to "With or Without You" at the Patinage Québec in 2017 and then performed it at the Autumn Classic International in September, winning Silver. They competed with it again, taking Gold at Skate Canada in October, earning bronze at Skate America in New York in November, and bronze again at the final ISU Grand Prix in Japan in December. In January 2018, they took home Gold along with their record-setting 7th-consecutive National Title at the 2018 Canadian National Figure Skating Championship.