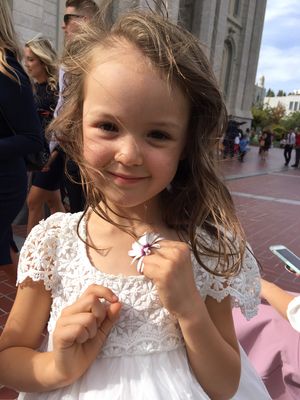 These last two months since I married my sweetheart have been quite a journey. A lot of crying for joy and crying from loss all at the same time. It feels like our hearts are on some strange merry-go-round, moving from joy to sadness and back and forth again and again (just to give you a heads up, this is a longer post). I haven't posted much lately and I wanted to share what's been going on. 
Lake Tahoe Women's Conference / Reno Wedding Open House
One week after David's dad (Jim GrandPre) passed away, we drove to Reno for our open house. It felt strange to be heading toward a celebration such a short time after making funeral arrangements.
I had been invited to share a couple of songs and experiences at a Women's Conference up at Lake Tahoe that morning and I was glad to have David and my sweet mom join me for that. I love having David by my side for events like this, but now as my husband. His smile is calming. Immediately after the conference, we headed back to Reno to help with the last of the prep for our evening wedding reception. It was great seeing friends and family and reconnecting with loved ones - so many people helped to make it such a special day! Our hearts were lightened by expressions of love from friends. 
Jim's Funeral
Jim's funeral was the very next weekend back in Utah and it was a difficult, bittersweet day to celebrate his beautiful life and grieve his loss. His funeral was such a fitting tribute to his life and the talks and stories that were told were poignant and touching. Many of his fellow officers shared stories that hadn't been heard before about Jim's life. We really miss him. It feels like life has been flying by with no time to adjust to it all. We are grateful for many of your messages of condolence and love - they've been a genuine comfort.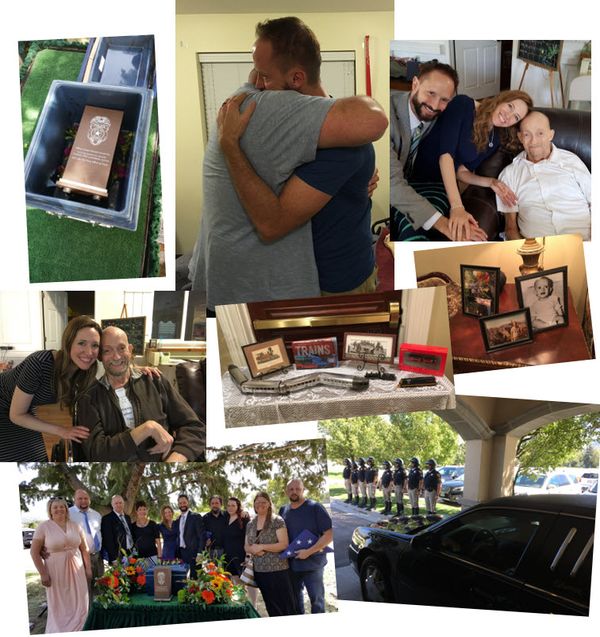 Mom's Wedding
Two weeks after the funeral, this past week, I flew back to Reno to help my mom with the last of the preparations for her own wedding and reception. We have no idea how the universes conspired so that we could both marry our best friends over the span of a couple months. But we feel blessed. There are no words to express my happiness in seeing my mom marry her best friend, Wayne Lund! He is such a great fit for her - a man with no guile and quick to step in and serve. We love him and are grateful to have him added to our expanded family circle, not to mention his kids, who are exceptional in their own right and so easy to love. It was another emotional and long-awaited day. My heart was honestly as happy as it was on my own wedding day. Mom couldn't deserve it more!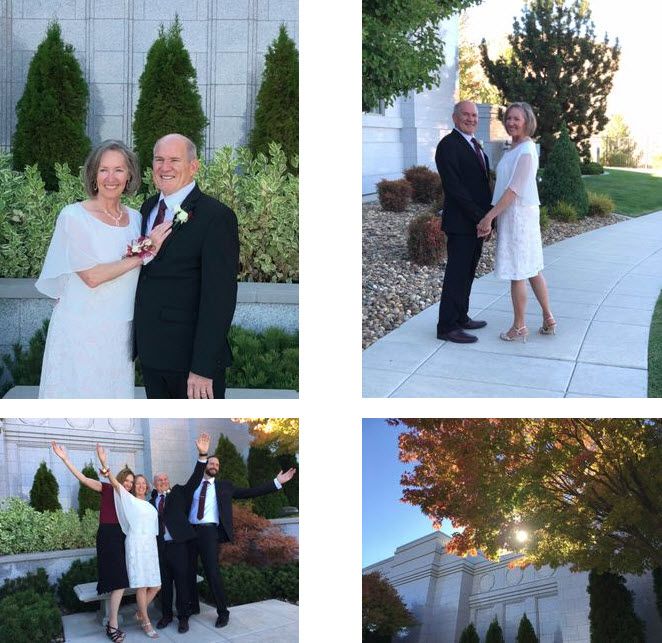 A Sacred Time
During my trip to Reno this past week, I was able to briefly see a dear high school friend of Crystal and mine who is battling breast cancer. Shelley Brown is beautifully brave, full of unusual faith, and remarkable in ways I truly admire. I am amazed at how she's handling such a major health trial and I'm grateful for her. 
I also had the opportunity to visit my step-dad (who was married to my mom when I was in high school and through my college years. In our family―once family, ALWAYS family. For a couple hours, we laughed and cried and talked about the struggles he is facing in his own battle with cancer. It meant a great deal to be there with him and have those conversations. That time was sacred for me. I was able to attend his chemo session. He asked (half-jokingly) if they could play some "April Meservy" while he was in radiation, which they actually did. "Fix You" and "Angel" played as I listened in the room with the technicians and nurses talking to me about his treatment plan, pointing to diagrams and charts I could scarcely understand. It was very emotional for me.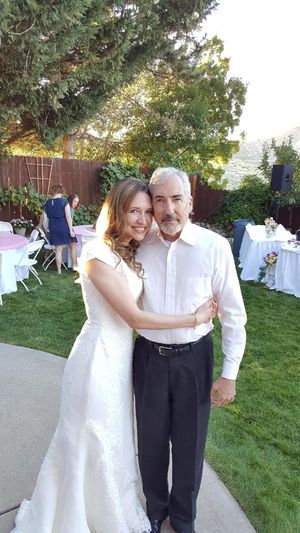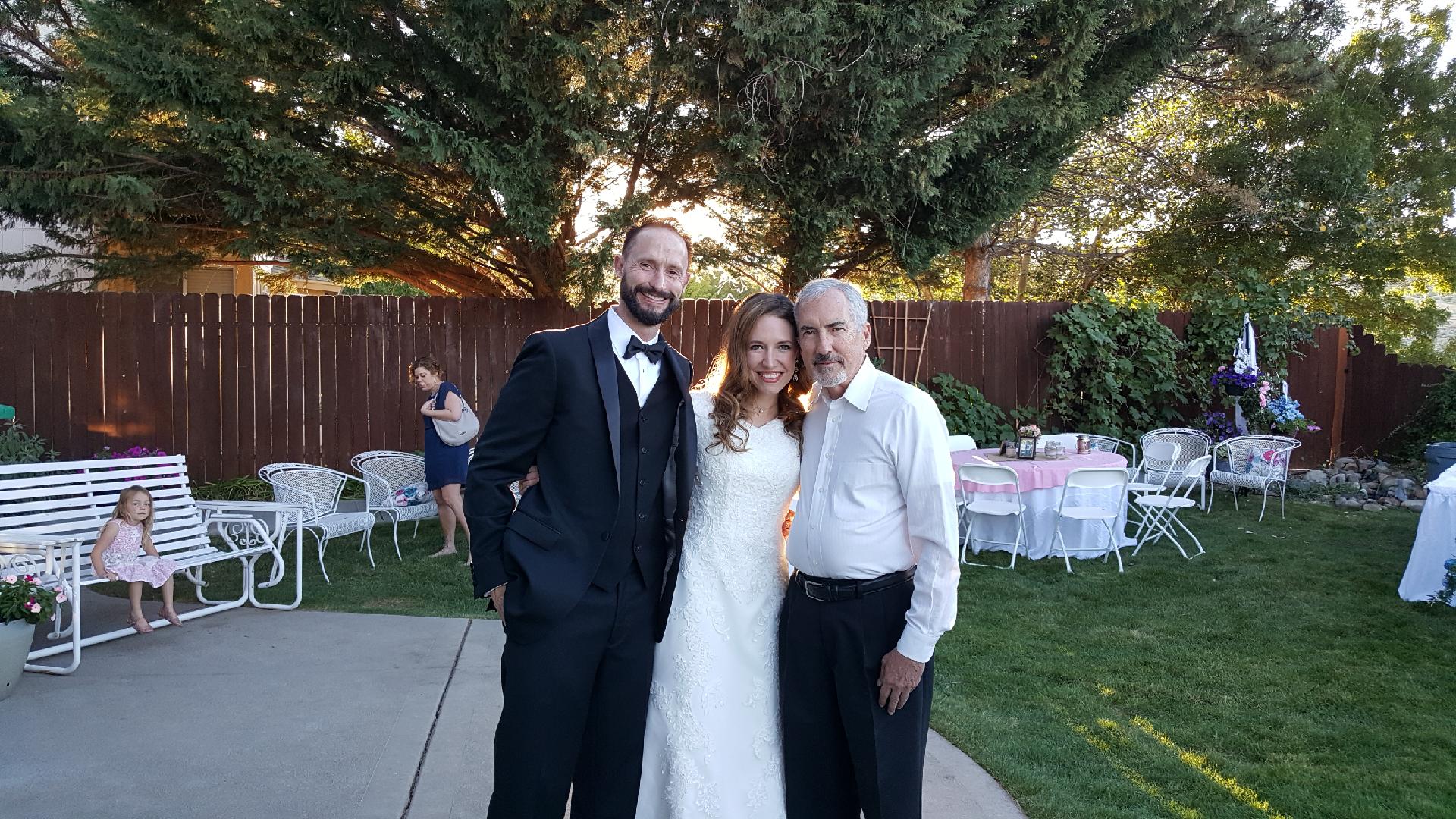 Nicole's Wedding
Saturday morning I flew back early to Salt Lake to see my step-sister, Nicole, get married to her own sweetheart, Rhett, and attend their reception. We smiled a lot―I love seeing how beautiful they are as a couple. Nicole has always had a tender heart and Rhett seems very thoughtful and steady. We could really feel their love for one another. We celebrated with them at their reception in the evening and sent them off with sparklers!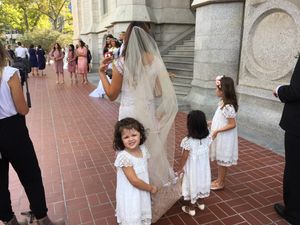 So there you have it. Three weddings and a funeral in our family just in the last 8 weeks. 
Amidst the vast amounts of happiness (which we are trying to soak up every moment of), we are still feeling the loss of Dad GrandPre in the same breath, as well as the loss of health for our close family and friends. Life can be so strange sometimes to feel so many opposite emotions at the same time. I am reminded of the quote by Stephen Chbosky, "I am both happy and sad at the same time, and I'm still trying to figure out how that could be." 
Every day I come to believe more and more just what a gift it is to be able to feel everything life brings―to take it all in. To feel everything― from the inhale that stings to the exhale that heals. And though it's often a mystery to me, I'm grateful for the ride.