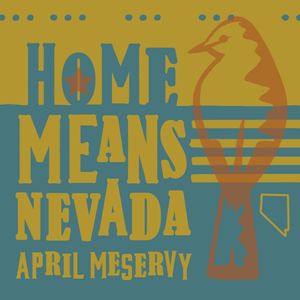 Home. It means and feels like different things to different people. 
I have lived in Utah for many years now. The looming mountains, canyon trails, and colorful seasons have captured my heart. It's fascinating to me how we can love multiple places just as fiercely for different reasons.
I was born and raised in Nevada, my mother was born and raised in Nevada, my father lived in Nevada, and my Cowley grandparents (who used to own the Morris Hotel in downtown Reno) lived in Nevada for most of their lives - it is a part of my heritage that I deeply cherish. I love its people and I will always love the sage, the wind, and the sunsets from my youth. I think its desert charm will captivate me 'till the day I die. 
Last year I felt a strong desire to record several versions of the state song I grew up singing as a child. I decided to do a 3-song EP (releasing one per year) in an effort to sonically capture different musical snapshots of what Nevada feels like, sounds like, and represents to me. Last year I released the first, and this is the 2nd of the 3-song EP in honor of my native state. 
So, consider this a tribute to Nevada; and here's to whatever state you call home! No matter where you live - may this remind you of the things you love there. I'd love to hear your favorite memories of places that kindle nostalgia or make you feel at home. Let's celebrate home together!
The recording is free to download here on my site. Enjoy!
#homemeansnevada #loveyourstate #celebrateyourhome