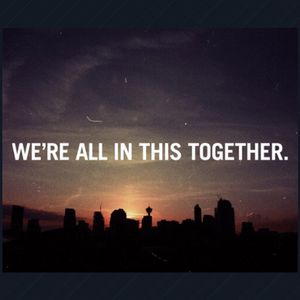 How very small and fragile this world seems to me right now. Resilient, but fragile. 
Most of us have been impacted by the hurricanes, flooding and fires lately so I'm guessing you know someone or may have family affected by it. My heart goes out to you and your loved ones. 
Right now I'm incredibly concerned for my Uncle Jarle and his spouse who live on St. Thomas Island. Irma is now a category 5 hurricane with winds of 175mph. They can't evacuate. Not only is it unlikely his house will be left standing after this, but he will most likely be asked by the hospital there to help with the physical/mental/emotional aftermath of this disaster - if it's even left standing. His entire professional life has been spent helping people work through and recover from trauma. I can't even imagine the disaster and heartache this hurricane will cause for everyone in its path (including for him) and the lives that may be lost. Seems unreal. 
On Monday, my brother Matthew and his wife (with several kids, and a brand new 1-wk old baby) were finally able to return to Lake Jackson, TX since they had evacuated due to Hurricane Harvey. They were very fortunate not to have had damage, but many neighbors and friends right near their home had incredible damage so they will be hosting some of the displaced families and helping out in their little community. I am touched with the way the people of Texas are coming together to help one another (as well as outside help). In addition, my brother Michael and his little family are supposed to be in Florida right when Irma touches down there. Sheesh. 
Any and all prayers are welcome for everyone in St. Irma's path as well as the rebuilding efforts in Texas and elsewhere.
Though I often feel helpless in situations like these, I truly believe we can all make a difference. Whether it be physically helping rebuild a damaged community, crying with a friend who suffers a loss, or simply sending a thought or prayer. We really are all in this together.
#prayersforstthomas 
#prayersforf lorida 
#prayersfortexas 
#fragileworld 
#inthistogether